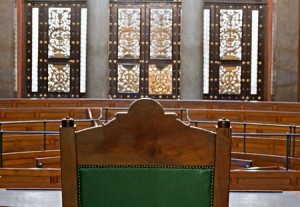 Courts in Scotland have been reformed and in 2014 they were completely re-shaken, and a complete overhaul to the legal system took place. This article describes in depth the court systems in Scotland, and the role of each one.
Court of Session
The highest court in Scotland is the Court of Session; this is set in place to be able to deal with all forms of civil cases that are ongoing in the nation. It focuses on all the wrongs that take place, and the judges that run the court hear a lot of different topics. Cases are very wide and varied, some are specialisations, and others are commercial, contract, things to do with family law and intellectual property. There are also a lot of hearings about commercial cases heard there, but they usually take place in the commercial courts of Scotland.
The Court of Session is divided into two sections, the inner and the outer house. The outer house hear cases that are first instance , which is a term that is used to refer to cases that have not been heard before in the court, and the inner house hears cases that have been appealed, cases that are heard there can also be referred to the Supreme Court of the UK to be heard more.
Structure of the Outer House
A judge sits alone in the outer house, but there can be up to 12 jurors from the civil section of society inside there as well. Larger cases may mean that up to three or 5 judges will hear cases in the outer house. But cases that see these types of numbers are very significant.
Inside The Inner House
It depends how many people are inside the inner house, but usually the figures are lower as this is where appeals are heard, and cases that have already been put onto the table but have yet to be decided upon.
The High Court
There is also a high court in Scotland; this is the supreme criminal court where trials are heard. This courtroom gets to hear more serious cases that take part, like murders and rape cases. One judge will sit and here a jury of up to 15 people. You will only find this type of court in larger areas and cities in Scotland. The primary one is in Edinburgh. The high court listens to cases that have been appealed from first instance cases in the high court, justice of peace courts and the peace courts.
Sheriff Courts
Most cases are listened to in the Sheriff Courts in Scotland, unless they are very serious and have to go to the Supreme Court instead. Criminals are listened to by a sheriff and a jury, or, in some cases just a sheriff sitting alone without a jury.
The Justice of Peace Courts
Petty matters are listened to in the justice of peace courts. They are located around cities where the Sheriff Courts are as well, and there is other Justice of peace Courts that are located around Scotland In the years 2008-2010 these courts replaced district courts that were ran by local authorities.
One thing that remains for sure is that Scotland takes their law system very seriously, and no stone is left unturned when it comes to ensuing that every one gets a fair trial and that cases are carefully thought out and listened to fairly. Law in Scotland is very well thought out, and the system is very complex, pretty much like that of UK.